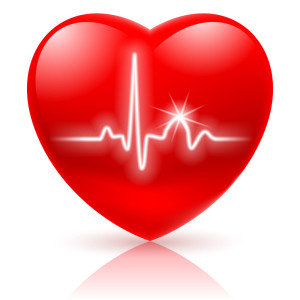 When it comes to heart health, many people don't realize the fact that they can significantly reduce their risk of cardiovascular problems just by making a few small changes in their lives.
Heart disease is the #1 cause of death in men and women, greater than the next five causes of death combined! Hard to believe, but it's true.
According to the latest estimates by the American Heart Association, over 92 million Americans have one or more forms of cardiovascular disease (CVD). (Note when we first started this site just 10 years ago, that figure was 64 million). Heart disease accounts for over 17.3 million deaths per year world wide!
Ready to prevent a heart attack? Start here to learn about 4 blood indicators that could put you at risk!
Fortunately, there are ways to significantly lower your chances of developing heart disease and reverse the effects of a current heart condition you may or may not be aware of. Lower cholesterol, triglycerides, homocysteine and CRP levels are a step in the right direction. But that's only the beginning. Your diet, your lifestyle, your exercise regimen (or lack thereof) all play a major role in determining whether or not you will eventually become a statistic as well.
At HHG our mission is to educate you about taking care of your heart health, as well as the rest of your body. With a few lifestyle changes along with a proper diet and regular exercise, you can maintain a healthy heart for life!
Heart Health Blood Tests
Find out the risk factors for developing heart conditions. These are all indicators of a potential developing condition and can easily be recognized with a standard blood test at your general doctor or cardiologist's office. Don't just have your cholesterol checked. That's only one part of the heart health picture.
Lowering Your Heart Disease Risks
Specific ways to promote a healthy heart. It's not as difficult as you might think to reduce your chances of developing cardiovascular disease. Read about how you can get started today.
Promoting Heart Health Effectively
Find out how you can prevent heart disease. Any one of these can do wonders for your heart health. More than one can be even better. Try them out as soon as you can.
Specific Heart Healthy Nutrients
What nutrients are part of a heart healthy diet? Read about nutrients that can have a profound effect on your wellness. Vitamins, minerals, extracts, healthy fats and certain whole foods can be very beneficial for your cardiovascular system and body as a whole.
Statin Medication Side Effects
Learn about potential adverse reactions of cholesterol lowering drugs. Sadly these medications can truly wreak havoc on your body, negating all of the purported benefits. Think twice before taking them to prevent or reverse heart disease, as research shows most people do not have to be on these deadly medications.
You can do a lot to influence your risk of heart disease, and it's never too late to start promoting a healthy heart.
Learn about the four leading indicators of heart disease, and how you can lower your blood levels of all of them.
Also, learn about how a healthy diet and exercise can significantly reduce your chances of a heart-related condition.
Finally, find out about specific nutrients that can improve your heart health, how to lower cholesterol, lower triglycerides, reduce homocysteine and other healthy heart techniques.